Fruitiods Slot Review
Fruitiods is the first slot ever released by Yggdrasil Gaming, it was released the 15 May, 2018. If you have been in the slot space for a long time i'm sure you have seen this slot, it is one of the more played slots since it is quite old. The slot is a medium-high volatility slot and has a design that will please most players with the relaxing symbols and good pace on the spins.
Fruitoids sticky symbol feature
Playing the base game in Fruitoids will provide you with some excitement due to their sticky symbol feature. If you connect on a spin you will always get a re-spin with the chance to connect more of the symbol you connected previous. The feature will end on the spin that you don't connect more and you will get paid, each re-spin is free of cost.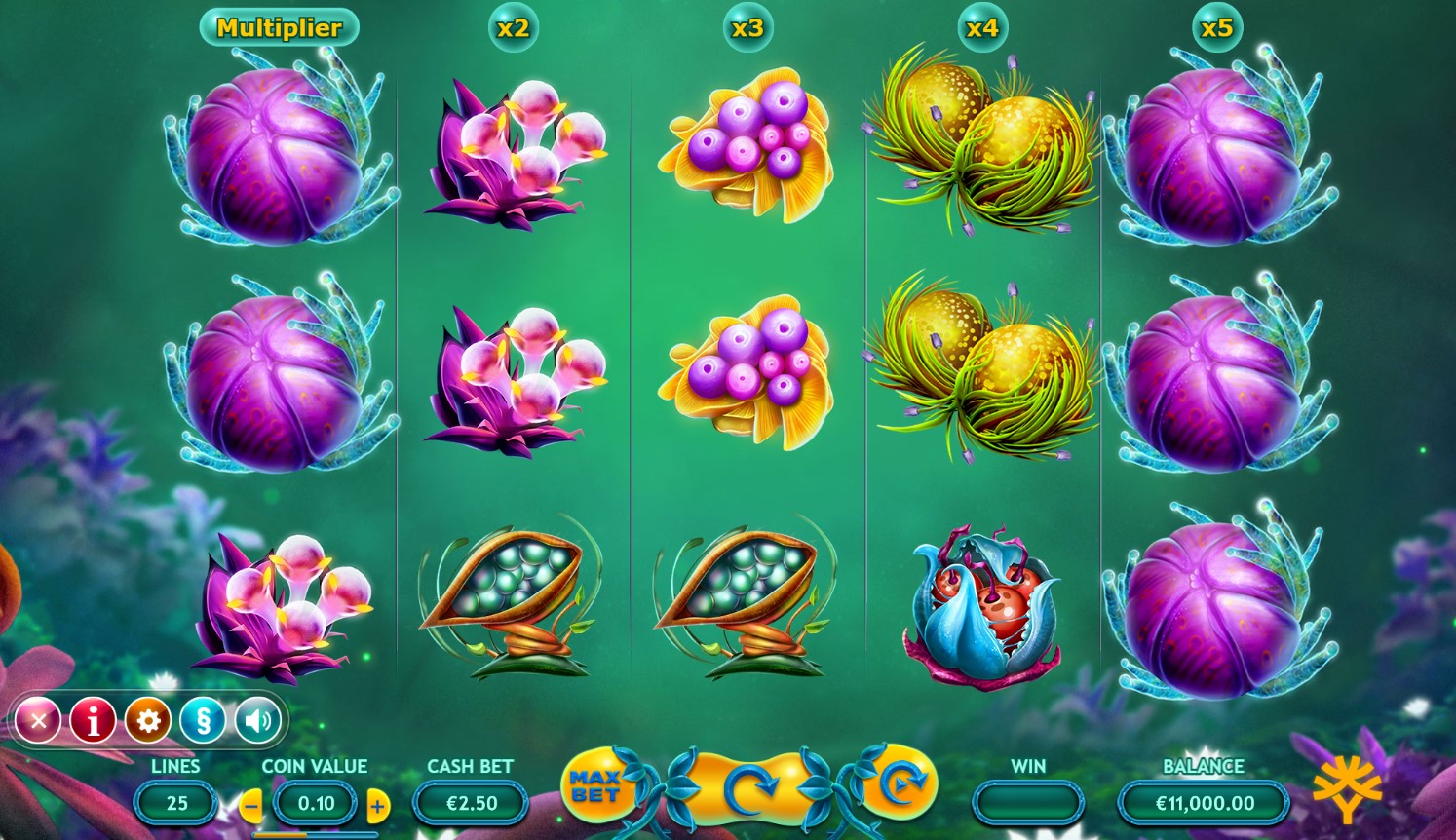 Frutoids Paytable and bonus
Fruitoids do not have any bonus, the slot instead have the freeze respin feature that we mentioned before. The max win on this game is x2500 and €375,000 so if you bet high and win more then €375k you will only be awarded with the max win amount. You are always looking for the highest paying premium which in this case is the purple fruit that pays 500 coins per full line.
Fruitoids slot conclusion
Slot fruitoids are a popular type of online slot machine game that feature fruit symbols. They are typically very simple to play and offer a variety of different features, such as bonus rounds, free spins, and multipliers. Slot fruitoids are a great way to have fun and potentially win money. If you are looking for a fun and exciting online slot machine game to play, frutiods is one of the better slot to go with!