Hugo Slot Review
Hugo Slot is a game running on the Play'N Go software with 5 reels and 10 paylines. The game is inspired by the TV show Hugo that many remember from their childhood. If you are familiar with Hugo you should definitely try this out since it will bring some good old memories back. You can claim a bonus and try Hugo on all of our Play'N Go casinos.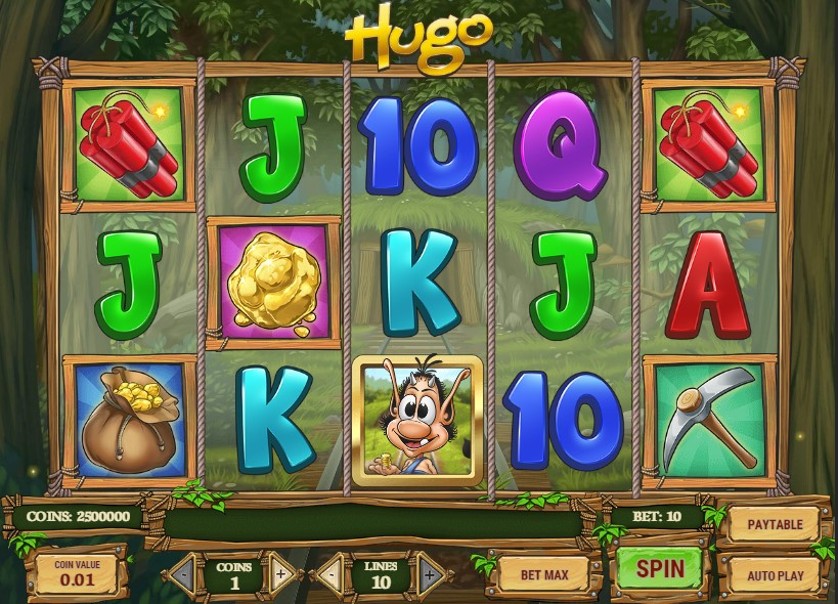 Hugo Slot Free Spins
If you are able to get 3 or more of the evil witch Afskylia you will enter the free spins. It will be some options to choose from, three to be more exact before you enter the free spins. There are 5, 10 and 15 free spins with a great chance to win. One thing to note here is that the less spins you choose the higher potential of a huge win you have, but of course it is a bigger risk.
• Evil Witch Afskylia awards you with 5 Free Spins and a 3x multiplier, and it pays 150 for each Hugoline symbol
• Hugo awards you with 10 Free Spins and a 2x multiplier, and it pays 100 for each Hugoline symbol
• Don Crocodile awards you with 15 Free Spins and a 1x multiplier, and it pays 50 for each Hugoline symbol
Conclusion of Hugo
Hugo is a classic slot game that has been popular for many years. It is a simple game to play, but it can be very rewarding. The game features a variety of bonus features, including free spins, multipliers, and wild symbols.
One of the things that makes Hugo so popular is its unique theme. The game is based on a popular children's book, and it features a cast of colorful characters. The game is also very well-designed, with high-quality graphics and sound effects.